Posted by pockets
Beauty springs up in the humblest of places, astonishing us and inspiring us to pause and imagine the possibilities.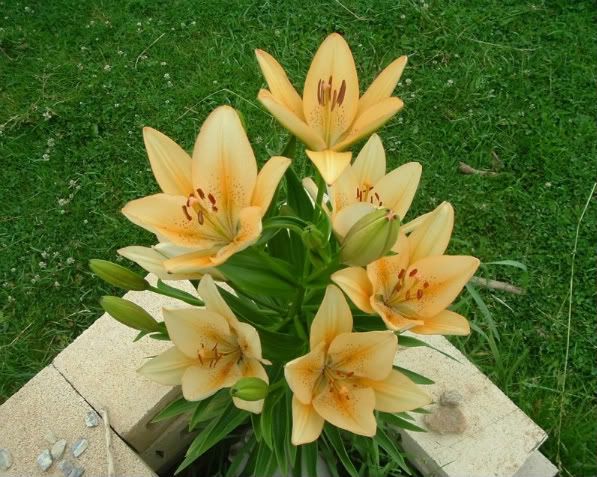 Inexplicably, this beautiful lilly grows right next to the well casing within the cinder blocks that surround it.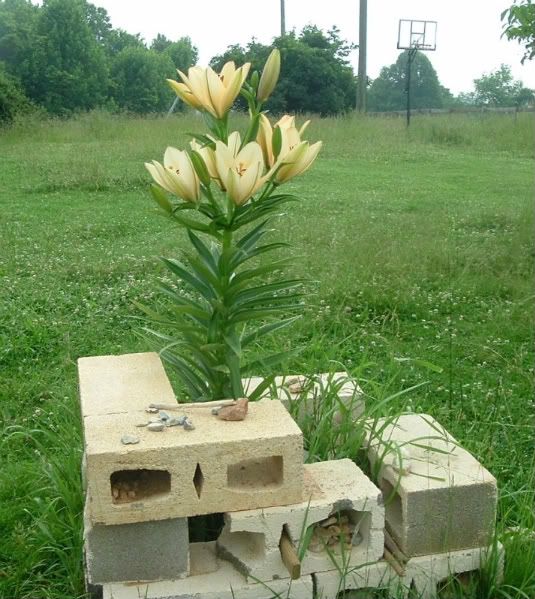 Generally the boys use the cinder blocks as their "wood shop," tucking away handmade tools and meaningful stones in the nooks and crannies. At this time of year, though, this area simply becomes the place where the lilly grows. We admire it as we pass by every morning and evening on our way to the milking barn. We all gaze at it and remark upon it. It refreshes us as it quietly goes about its flowery business. We don't know how or why it is there but no matter - every day at this time of year we pause and imagine the possibilities.
From the beautiful mountains of southwest Virginia,
Leslie