Posted by pockets
This is cross posted from our Bamboo Grove Press blog.
It appears to be a small thing, really, to make the switch from focusing on an external God somewhere off in the distance to an internal God or Friend that is right there in your heart as your constant companion. In reality, however, having made this small change is what has brought us so many great Masters, saints, prophets and mystics. All the Masters of the major religions made this small switch from believing in an externalized God to finding and merging with the God that existed within them. Each of these Masters brought some transformational quality to the human experience which has benefited us all. After thinking about this, the questions then become, "What would the world be like if all of the people who inhabited it made that same adjustment and formed a minute by minute connection with the Divinity within? What if the world were populated by saints and Masters? What if we had a society of Buddha's, Christ's and Krishna's? What would such a world be like?"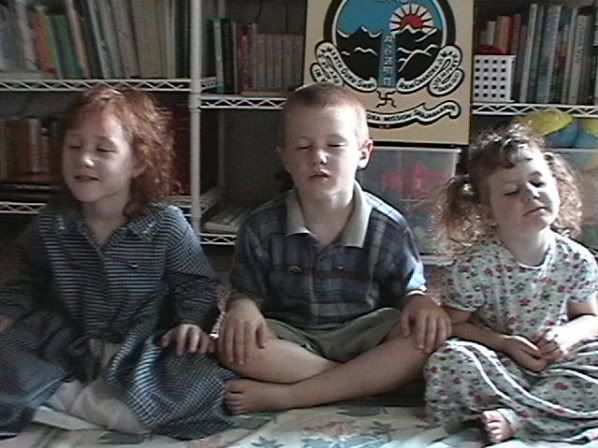 This small adjustment from an externally viewed God to an internally experienced God would change just about everything within the human condition. It would be like how land mammal ancestors of whales and dolphins, after living for thousands of years in both the worlds of water and land, finally took their permanent plunge into the sea. Since making that shift, they have thrived as kings of the ocean. It was perhaps a small adjustment over a period of years such that each succeeding generation lived more and more in the sea until, finally, they became sea mammals. However they did it, their land existence soon became a faded memory.
As we humans currently face a multitude of self-inflicted problems, we can see all around us the many success stories of other creatures that successfully adjusted themselves to a new way of living out of sheer necessity. Unfortunately, humans do not seem to be there yet. Rather we are still looking to change the world around us. We are still trying to impose our collective will on the world while we ourselves remain relatively unchanged. It is obvious that our orientation to the world isn't viable and yet we still expect the world to change rather than us. The majority of us still seem to think that by winning political or economic or military power, we can continue to force our way and continue to enjoy our vast array of comforts. This is incorrect.
Fourteen years ago I was introduced to the Sahaj Marg raja yogic practice and given the wonderful opportunity to meditate on Divine light in my heart. It seemed like a foreign thing to do at first and I did not know what to expect. As the years went by, however, I began to see more and more changes in myself from meditating in this way. My patience and tolerance levels increased. My ability to solve problems and choose the right path was enhanced. My ability to bear pain increased. Spiritually based opportunities increasingly presented themselves to me while unhealthy elements in my life seemed to just dry up and blow away. Significant and beneficial people started to populate my life helping me farther along the spiritual path. I no longer felt lonely or depressed as there was always my eternal Friend within to accompany me during dark times. When I regressed into old negative patterns, something quickly pulled me back onto the proper road. And perhaps most significantly, my capacity to love grew from the very first day and has continued to grow ever since.
There were many material changes since I started Sahaj Marg as well including marriage to a fellow practitioner of this system as well as the grand appearance of six children. There was my family's eventual move back to the country and the subsequent wholesale plunge into a more natural way of life. There were other material changes too in those early years as I earned both my Bachelor's and Master's degrees. The former had eluded me for twelve years and three colleges prior to my starting the Sahaj Marg internal meditation on Divinity within. So for me the internal and external growth that came as a result of being guided to connect with an internal God was both astounding and, in some ways, even miraculous.
It is very distressing to me that most if not all religious and spiritual movements eventually seem to steer people away from connecting with the divinity within. Instead they often settle into teaching complex and often counter-productive methods for reaching God. However, living in connection with our eternal Friend within is our birthright and the key to our becoming all that we can be. It also frustrates me that the world leadership employs externally-based methods to pacify the populous rather than encouraging people to seek answers within. It is only the latter, to our way of thinking here at Bamboo Grove Press and Pockets of the Future, that can provide real solutions to the problems of life.
So for my wife and me there is only one lasting answer to our current predicament and that is for us all to put a large investment into connecting with the part of us that is eternally connected to all and everything. It is imperative that the world's peoples develop the Divine instrument of their hearts and let their eternal Friend within guide them in all decisions big and small. For us, then, the path is very clear. If human beings are going to survive and develop into what they were destined to become, then we have to make the subtle yet profound shift from begging an external God to deliver to us our desired lifestyle to a new orientation of connecting with the God or Friend within and, therefore, allowing ourselves to be guided from within towards our best life.
So in this spirit we are happy to release our first book, My Friend Within, for general publication. This short, colorful picture book for children presents three simple ideas:
1. God is in everything,
2. Most personally, God is within the child themselves, and
3. God is the child's eternal Friend.
The ideas seem simple and straightforward enough but consider this - the worldwide acceptance of even one of these ideas would change human experience profoundly for the good. If we collectively accepted that God was within everything and we lived and breathed this principle, it would be difficult to impossible to abuse other people, animals, the world or anything else. We would see God in all and everything and, therefore, when in the act of mistreating any aspect of the world around us we would see that it was God we were mistreating and stop ourselves.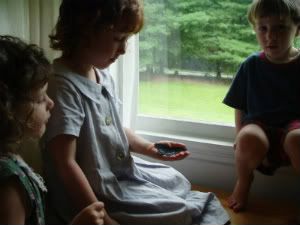 The case would be similar if we saw and connected with the God that is seated personally within us. Whenever we mistreated ourselves and made self-defeating or self-sabotaging decisions, we would see that we were only punishing ourselves by cutting ourselves off from the Divinity within us. By contrast as we deepened our inner relationship, we would want to consult the God within in us before making decisions or pursuing courses of action. Our hearts would cry out to us if we were about to do something wrong just as our hearts would sing to us as we followed a proper course of action. The responsibility for our lives would not rest upon the mercy of an externalized God but within our own system. We would be responsible. We would recognize that we were responsible.
Lastly if we accepted that God was our eternal Friend, our whole perception of our world and our situation would be transformed. The hostile lens through which we see an evil world inhabited by evil people would not last in the face of the new knowledge that there is a benevolent God within us that only wants the best for each of us. Demons would now be viewed as helpers who were placed there by our Friend for our benefit. Problems would become blessings, and everything that we received good or bad would be received as Divine gifts from our Divine friend. We would believe that everything comes from God and since God is our Friend, then everything that He gives to us is for our greater good. There have existed souls in this world who have taken this perspective and they have inspired great movements and improved the human condition greatly. Their examples pointed towards a path all could eventually take. Given our current dilemmas, there is no better time than now for us all to step onto that path.
So we are releasing our first book containing these three ennobling ideas now as it is patently obvious that there is no time to lose. And our first book is directed towards young children because there is no better time to get started with this important inner work than at the beginning of one's life.
We are also making available a free lesson plan/activity book to accompany My Friend Within for parents and teachers to use to help pull out this knowledge that already exists within the child. We are all born knowing that God is within all and everything and most importantly within us and that he is also our beloved Friend. We only need some gentle guidance to help these truths emerge from within us. I hope parents of all religions, races, and ages will purchase this book, undertake the simple accompanying activities and lessons with their children, and start them solidly on this wonderful path of becoming the best person they can be. Then these children can in turn go on to help create the best world that humans can create.
Please help us spread the word about My Friend Within and the free lesson plan so that many may benefit from it. Thank you.
From the rustling leaves of the Grove,
Paul